LImited time Offer — Free shipping on all U.S. orders
iContact Camera
Regular price

Sale price

$129.00
The iContact Camera brings human connection into the digital world. Our patented eye contact webcam improves video calls by aligning the camera with the person you speak with. This creates a more natural video call experience, similar to a face-to-face conversation. 
Features & Benefits

Compact 1080p webcam
Hi-definition 1/2.7" sensor (48% larger than Brio)
Works with Mac and Windows.
Fits laptops and desktops screens from 1/8 to 1/2" thick
USB-C plug-and-play
Measurements & Specifications

Height 3.96 in (100 mm)
Width .58 in (15 mm)
Depth 1.6 in (40 mm)
Cord length 34 in (86 cm)
Weight .6 oz (20 g)
What's in the Box?

iContact Camera
User manual
USB-C cord. USB-A adapter sold separately
Shipping, Returns & Warranty

Free shipping on all U.S. orders. Delivered in 3-5 days.
30-day return policy
1 year limited warranty
Shipping outside the United States is calculated on the checkout.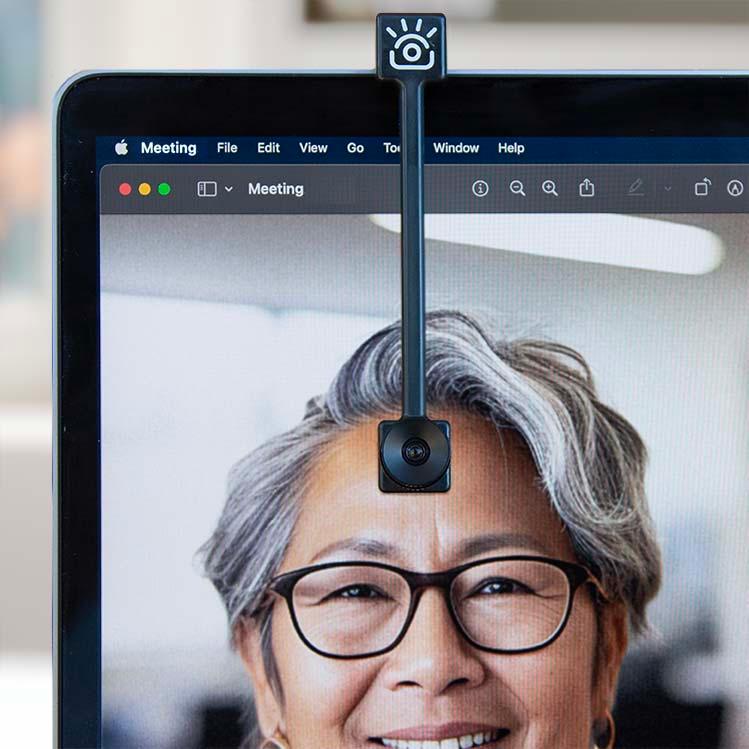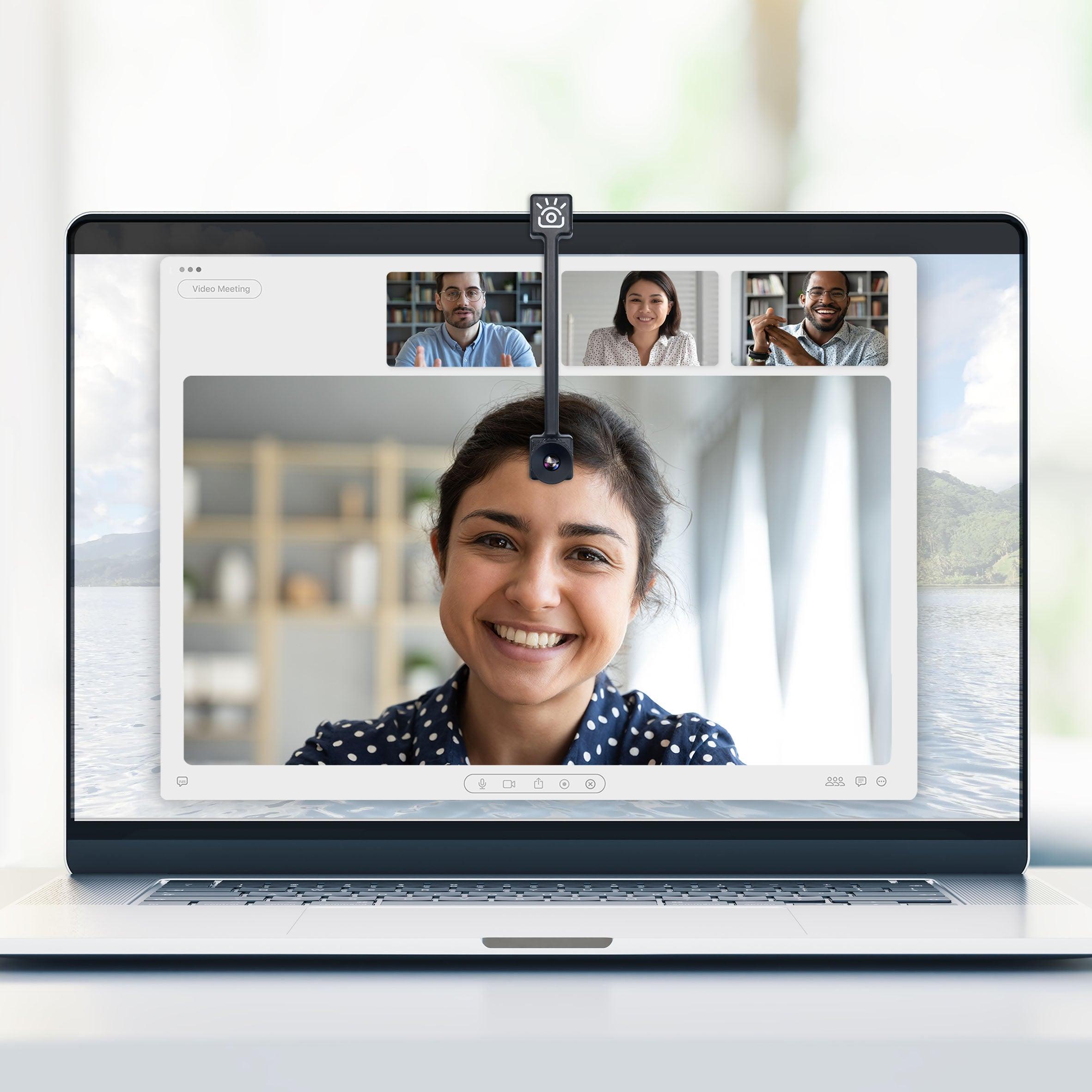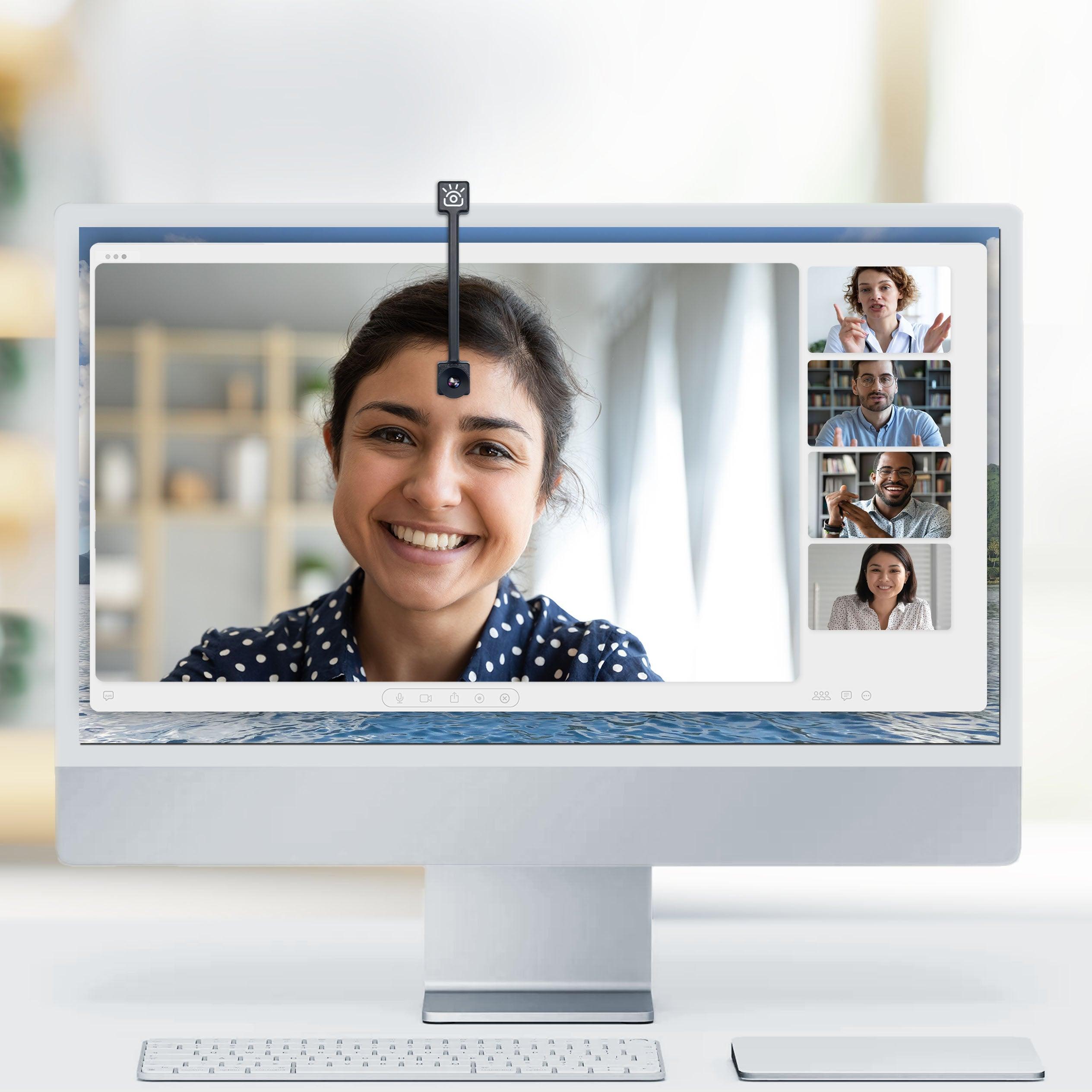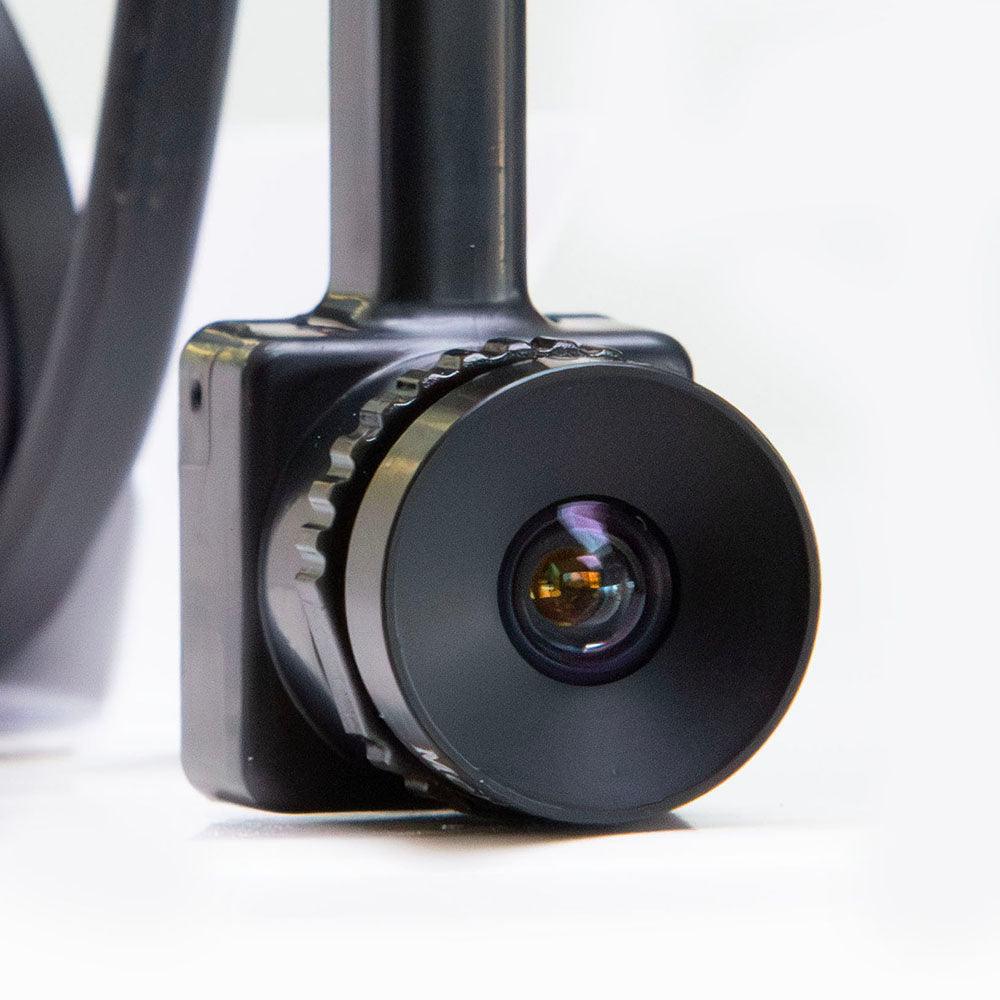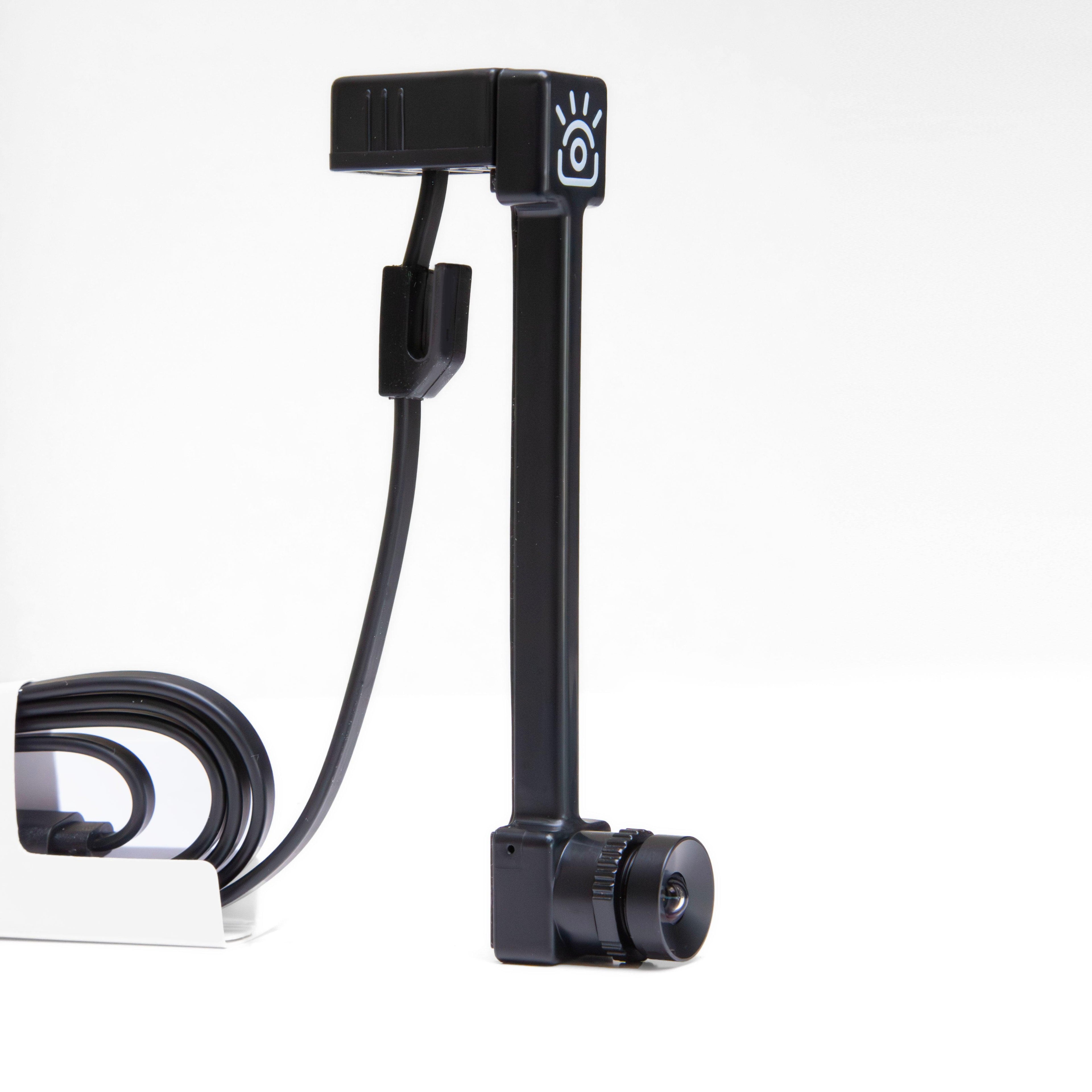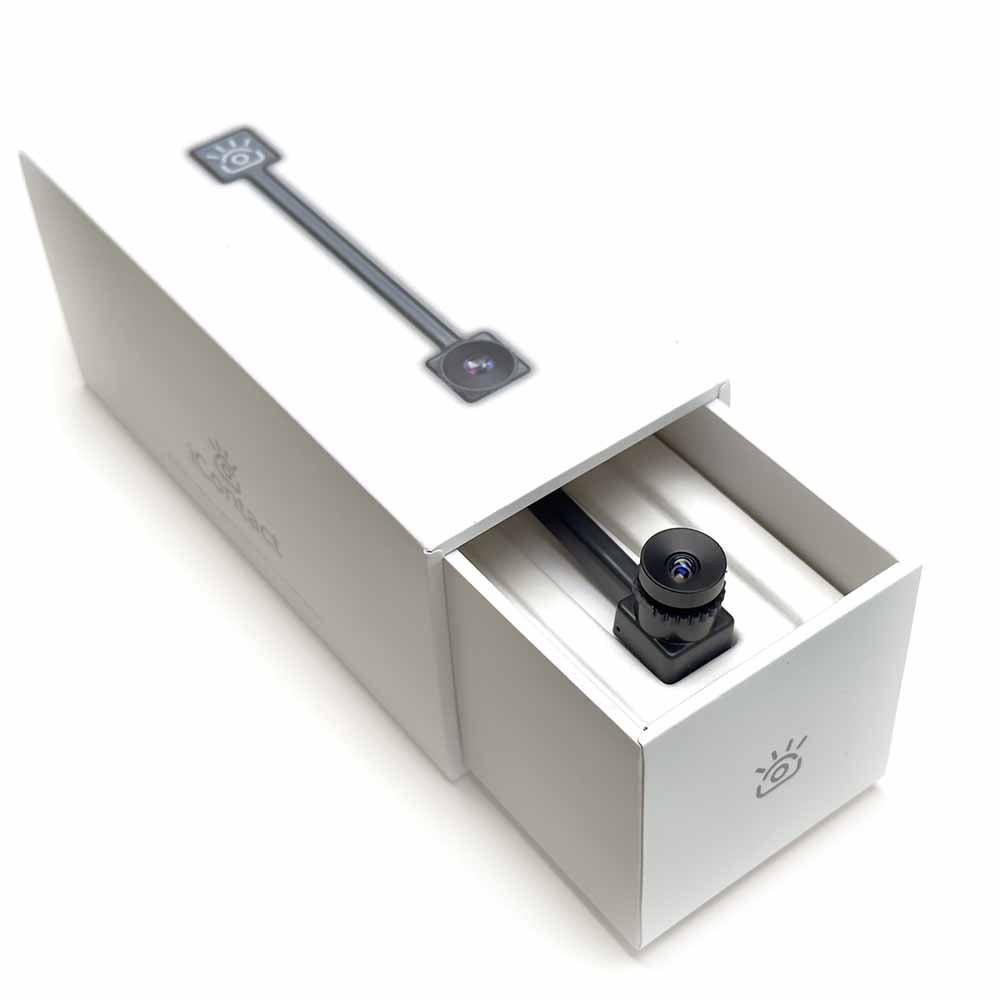 EYE CONTACT

Studies show people prefer video calls that facilitate eye contact 88% more than those that don't.

MORE ENGAGEMENT

Based on clinical research, higher levels of eye contact make you appear more reliable, engaging, and self-assured.

BETTER RETENTION

Studies show eye contact during virtual presentations leads to a 23% improvement in recall of presented information.

MORE TRUST

According to research, eye contact in video chats facilitates trust at levels similar to face-to-face interactions.
Small camera, big features
Large sensor and 7-element lens

A sensor 40% larger then Logitech Brio and 7-element lens enhance contrast, tonality and sharpness.

Fits laptops and desktops

A compact eye contact camera that works with desktops and laptops.

Advanced image engine

Otimized for colors to appear vibrant yet natural. Whites and darks are balanced to maximize detail while keeping noise minimal.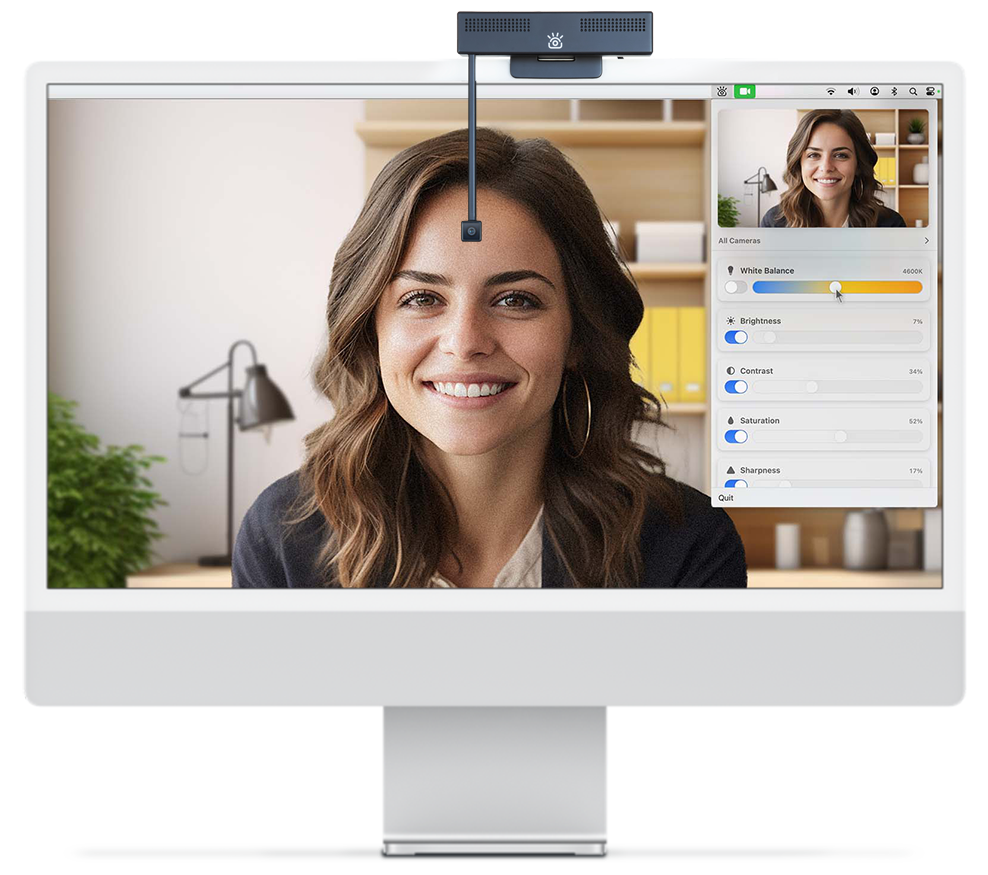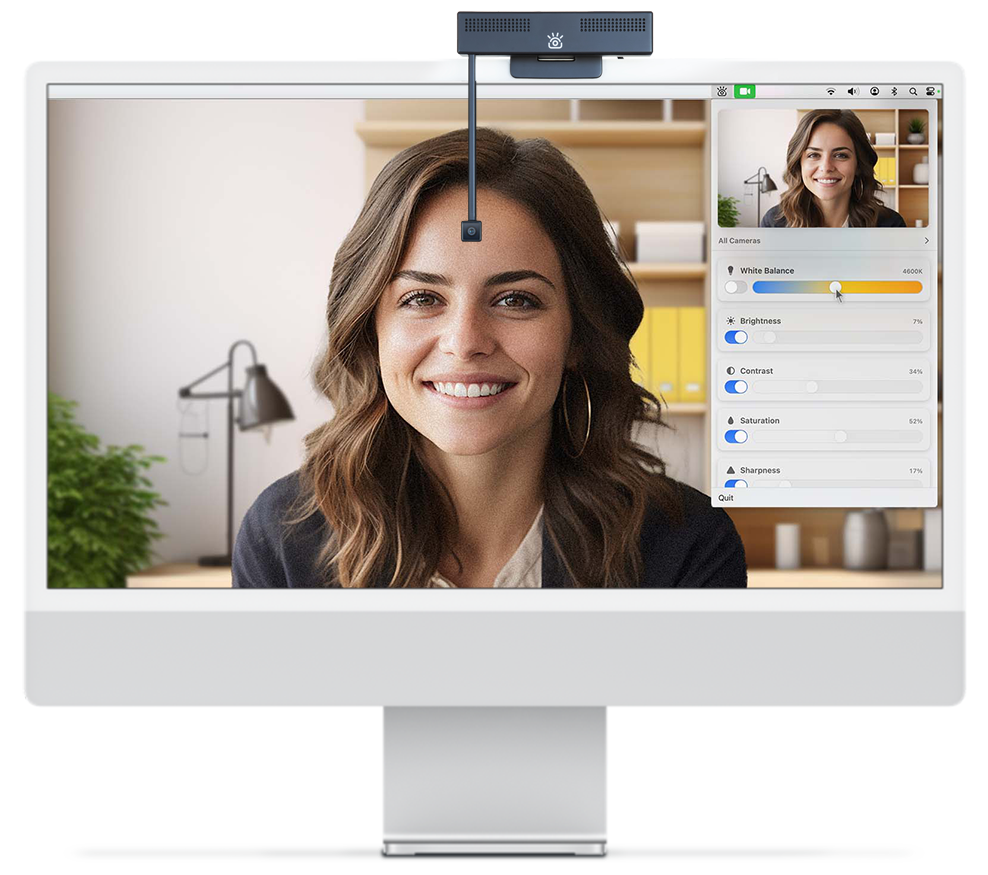 Free Control
Adjust webcam settings on Mac and PC using built-in Camera Settings on PC and our iContact Control app on Mac.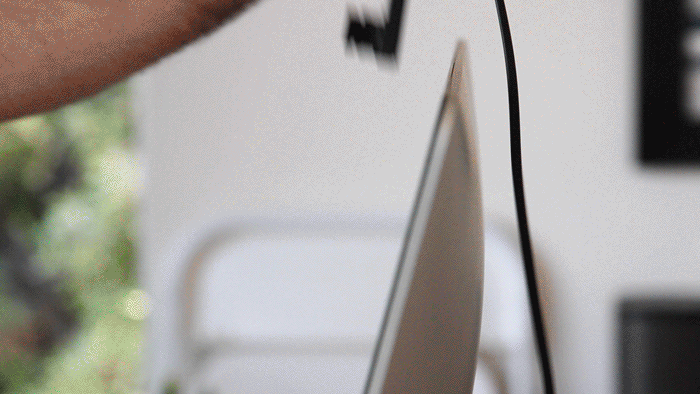 Compact and lightweight
Slide over or drop on—the iContact Camera is ready for action in an instant.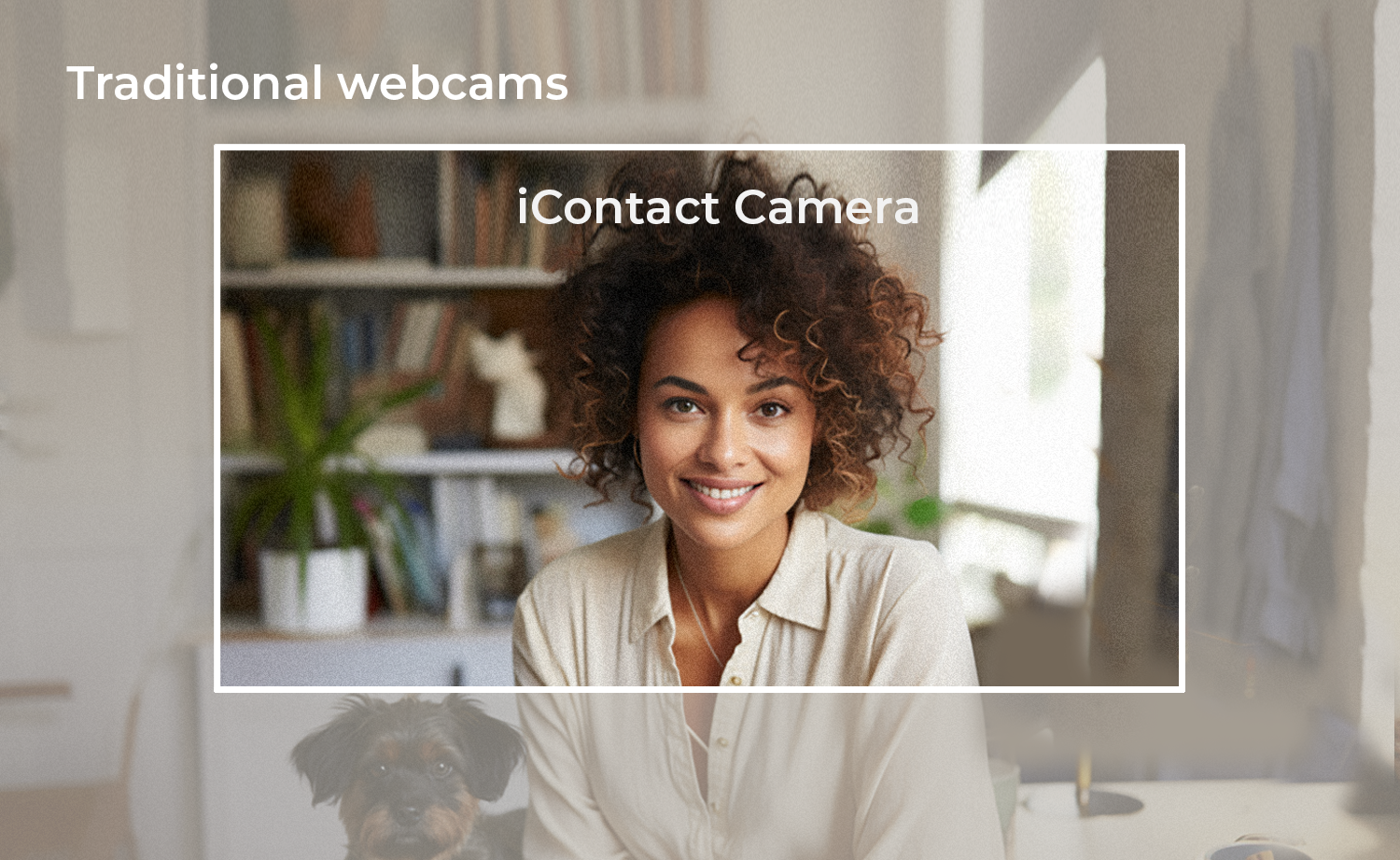 Focus on you
Now you don't have to think about distractions in the room and can focus on the conversation.
Greg Toope's review
Compare the difference
iContact Camera

Compact one piece construction
One touch placement and removal
Minimal screen obstruction

Clip camera

Bulky clip
Camera is difficult to level
Camera shakes easily

Slider camera

Bulky camera and mount
Cord is difficult to manage
Camera not included
FAQs
How is an iContact Сamera better than existing webcams?

Built-in webcams do not allow you to make eye contact during video calls. Existing on-screen cameras are not well thought out in terms of product design and ease of daily use. 
What are the advantages of the iContact Сamera design?

Very compact design. Easy to put on your device when you want to make eye contact during video calls, easy to remove or store to the side of your screen when the meeting is over.
What do you mean I have no eye contact during video calls?

During a video call, you look at the screen, into the eyes of the person you are calling. The person on the other end sees that your gaze is down, because eye contact contact is only possible when you look directly into the camera. The iContact Camera aligns the position of the camera and the face of your interlocutor in the same area, so there is visual contact and a feeling of real-life communication.
What are the benefits of eye contact?

By bringing eye contact back into online communication, you make it more natural and similar to real-life. We believe that eye contact has much more impact than 4K or autofocus, so we've created a product that's as light, concise and affordable as possible.
— Buy a camera & save on accessories —
10% off mic or light. 15% off mic + light